Carteret Contemporary Art established in 1992 by Charles Jones, and Vision Gallery established in 2002 by Lee Dellinger, are located in the coastal resort area of Morehead City North Carolina. Each gallery in this husband -and- wife team has a distinct point of view. Together they offer their clients a unique opportunity to experience thoughtfully curated fine art in two exhibition spaces a few minutes from each other.
The galleries work with a diverse group of professional artists, providing a choice of subjects and painting styles for clients' home and corporate collections. Exhibitions are mounted in spring and summer months and new work from artists arrives year-round. Clients are welcome to take paintings on approval, including to their inland residences and offices, and assistance in art placement is readily available from both galleries.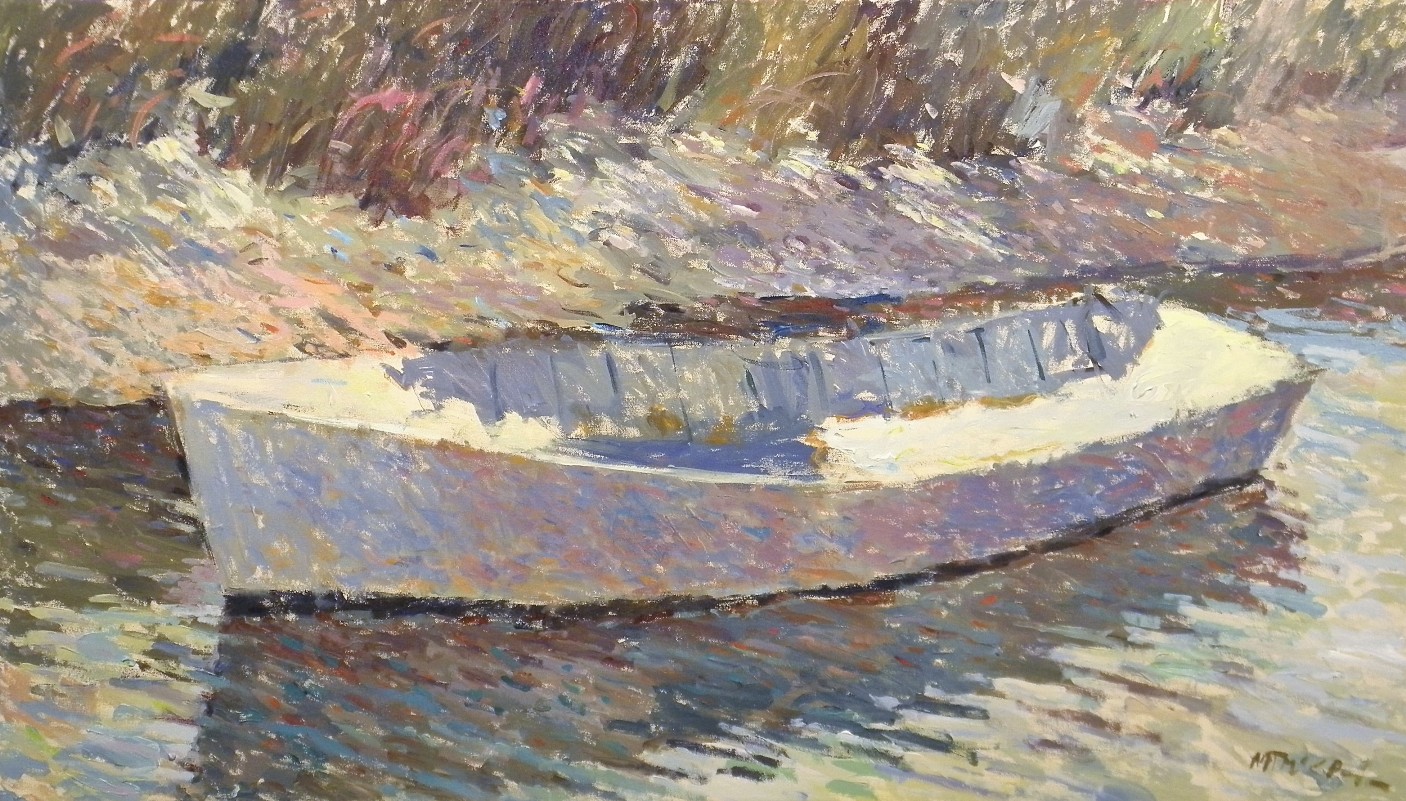 MT McClanahan, "Harkers Island"